Crime Update New Zealand April 2021
It should not be this easy to steal from a highly protected mall, but all it took was a couple of bricks thrown through windows and thus entry was gained and these youngsters filled their swag-bags with gold.
Maybe some security grille doors or roller grilles would have been better used than whatever security was in place, steel security is always a struggle to get through.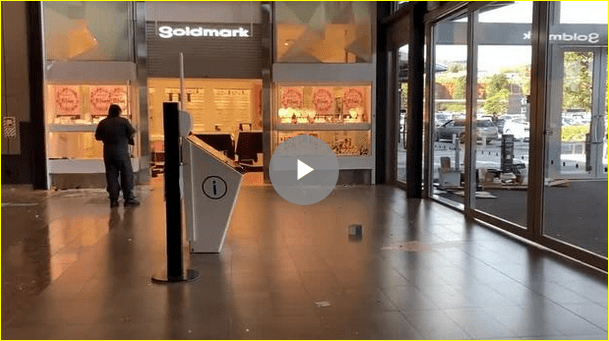 Article By By: Melissa Nightingale NZ Herald reporter based in Wellington
Eight teenagers have appeared in court after an early morning burglary of two jewellery stores in Auckland.
Police received a report shortly before 2am today of a burglary at Albany Mall …
—
Eight people allegedly stole a "large amount of jewellery" before fleeing the scene in two vehicles. The value of what was stolen is not yet known
Xpanda Security have been installing security products for over 22 years in New Zealand and are very well respected and remain the go to leader in physical security products and the installation of them.
Xpanda have supplied and installed thousands of Steel Barriers and their expertise is assured with the experience they have gathered over the years.
Xpanda Security have been protecting Kiwi businesses for over 22 years with high quality steel security.  Their reputation is somewhat perfect and their Google Reviews  online represent this and give a clear unanimous Scream from their past clients "Yes! Great job guys".